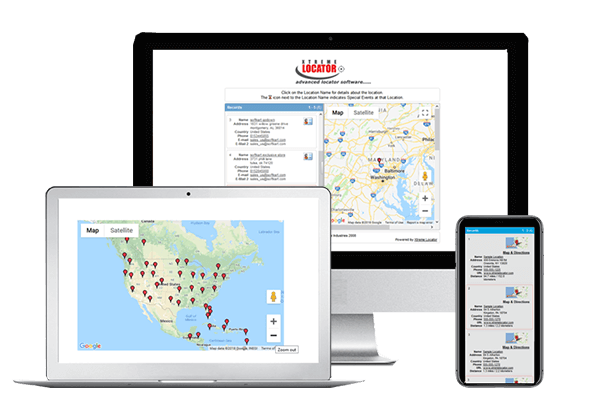 Boost Your Customer Engagement with Xtreme Locator's Integrated Dealer Locator for Your Website and Social Media
Integrating a store or dealer locator within your website is crucial to help potential customers find your business. With Xtreme Locator, you can easily create a branch locator for your restaurant, bank, ATM, hotel, spa, or any other business. The software works with Zip codes in the USA and Postal Codes from over 21 countries, including Canada, Germany, and England.
Xtreme Locator offers a wide range of features, including detailed statistics and analysis and unlimited nesting of categories and specialty stores. It also offers reliable SAAS hosting, and the company publishes its reliability reports yearly.
To get started, take advantage of the free 30-day trial (no credit card required) and see for yourself why the most successful businesses trust Xtreme Locator to send web visitors to their stores. Additionally, you can check out our IVR telephone locator for even more convenience. Integrating Xtreme Locator within your website, Facebook, or major CMS like WordPress, Drupal, or Joomla is simple, and it can help boost your business's online presence and increase foot traffic to your physical locations.
AVAILABLE FOR MULTIPLE PLATFORMS
Our feature packed plugins make it easy to integrate our software into your business.
Top Features
We offer a variety of features to our clients including
A flexible, responsive design that fits all devices from desktop to mobile.
Instantly detect a users location by IP or GPS when they arrive at your locator.
We are continuously expanding our list of supported countries for radius search.